Dall'R&B Brigida è possibile raggiungere tutte le località più interessanti e caratteristiche della Valmarecchia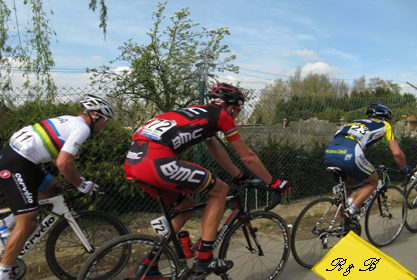 For sports
---

Several other trails in the nature of life two or three hours in the neighboring hills.
With trailers and 30 minutes to 3 hours of riding can be discovered at the bottom of the 'whole area of Mount Carpegna to 1200 m above sea level, and be fascinated by the breathtaking view with a glance at' that stretches from horizon to Gabicce Ravenna.
From Scuderia Bridget: Tours and times:
- San Marino: one hour
- San Leo: two and a half hours
- Beach Viserba (RN) three and a half hours ahead of the bike path that follows the river Marecchia.
The amusement parks in the Adriatic Riviera
---

It 's the Adriatic coast of Emilia Romagna with its wonderful theme parks.
A Savio (Ravenna), there is Wonderland with its 43 attractions, 12 live performances and seven thematic areas.
In Riccione the famous Aquafan.
Also lots of new park-Italy, in Viserba.
Here many of the most beautiful sights of Italy and Europe are reproduced in small but the emotion is still big.
For adventure lovers can hardly miss San Marino Adventures.
The fantasy of the smallest lights in New Fiabilandia in Rimini.
The valley of the gnomes to visit on the back of a giant caterpillar and then the Bay of Peter Pan and the Sea Frogs.
For those not content to play with water but also wants to know, discover and become familiar with the universe sea, there is Rimini Dolphinarium.
Places to Visit near Rimini and San Marino
---

In a spectacular location from which to admire the coast and the foothills dell'Appennino stands Verucchio: cradle of Malatesta, the throne of the Etruscans.
Verucchio Rimini is located in the hills, a stone's throw from the sea and close to San Marino. Going to Verucchio is revealed the magnificent view offered by the sweet green Valmarecchia, while to the south east is looking to discover the entire Adriatic coast.
Arriving in the medieval village is gathered once a mix of tradition and history, far from Piazza Malatesta, from here you can go on a tour of the country in search of Malatesta, the Etruscans and beyond.

Within a radius of 20 km are: San Marino, San Leo, Montebello, Santarcangelo, Rimini and an 'hour from Bologna and Urbino.